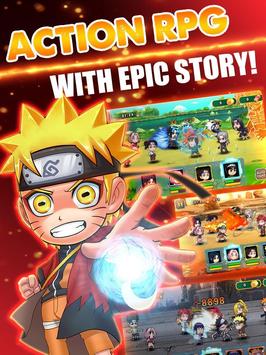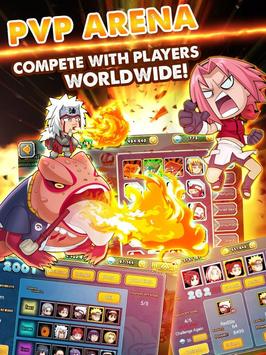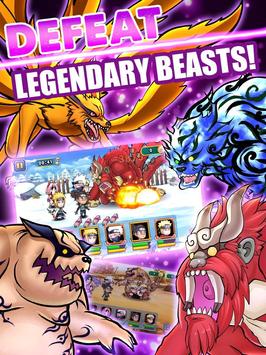 Introduções :
Download the Best Naruto RPG game now! Lots of ultimate heroes from Naruto to recruit and train in Ninja Rebirth - Monster Legend (NR) . Complete all collections to summon Nine tails fox known as Kyuubi in Ninja Rebirth now!

Train your favorite Naruto ninjas in arena, collect fantastic treasure using tactics, fight against other heroes in guild war. Unlimited fun of battling global players for the top! Now available in Multiple languages - English, Thai, Vietnamese, Indonesian & Chinese! More updates coming soon so join us now!

Like and Follow our Facebook Page & Official site
Special events and news will be posted on our Facebook page regularly, make sure to like and follow us! Download Game from our official website!
• https://www.facebook.com/groups/NinjaRebirth/
• https://www.facebook.com/NinjaRebirth/
• https://www.nr-official.com/

Ninja Rebirth - Monster Legend (NR) is an action-card-battle game that will provide you lots of fun! The village of Leaf is a village of great and brave ninjas that you lived. The ninjas practice everyday to face evil enemies and protect themselves. You are the best ever who have to keep training and become the next powerful Hokage! Create the strongest team unmatched to Rock and Sakura!

☆ Recruit and Train Heroes

More than 50 famous hero! warrior is a melee fighter who is also a tank for other ninjas. A powerful Ninja Rogue with long range attacks and deadly ninjutsu is like a tsunami. Just one tap, the shinobis will be in action to bring out his greatest strength.

☆ Survival challenge mode

Ninja Rebirth - Monster Legend (NR) has always been the scene of the great war, and is the most epic in the world. Be fast and strong to stay till the end of the battle. Do not forget, the gift awaits you at the end.

☆ Epic Tailed Beast mode

Defeat the Tailed Beast Kyuubi and get a secret treasure prize. Upgrade the heroes and pair with the Kyuubi's tailed beast to become the strongest!

☆ PvE Dungeon Saga

Dungeon is where you can practice to be the best hero! Organize your team and work with guild members to complete the missions. Collect items to upgrade your shinobis into the ultimate that can be relied upon during the war.

☆ Team Synergy

A true hero do not fight alone in the arena. Every hero needs another partner to become a champion. The best teamwork is the strongest and is needed in the shadow fight arena

☆ Guild System

Form guild with your friends! Set the strategy for guild war, and face clash together. Get rare gifts from every Guild war!

☆ Clash of hero Energy

Collect free energy at any given time, make sure you are always logged in to the game! Use the free energy to keep venturing on in The Village of N: NR - Awakening

☆ Free to play

Ninja Rebirth - Monster Legend (NR) is a Naruto-themed game that you can play for free. Collect all the currencies in the game to help you train hero. Ninja Rebirth has various currencies - Diamond, Arena Coin that can be from Hero War arena, Hero coin, Guild coin and Shadow coin that can be obtained from shadow fight arena. Everything can be collected from every different battle, and can be exchanged for items, rare hero etc!
Comunidade de jogos
Opa, nenhum conteúdo disponível ainda