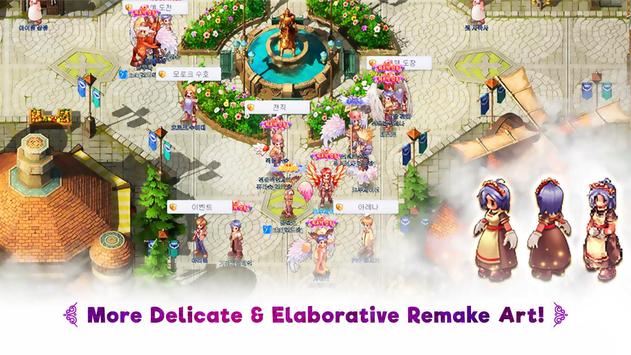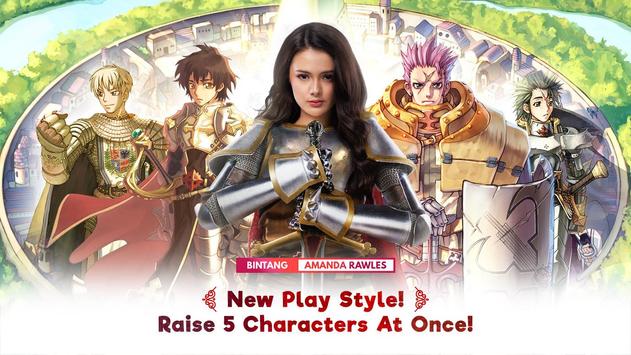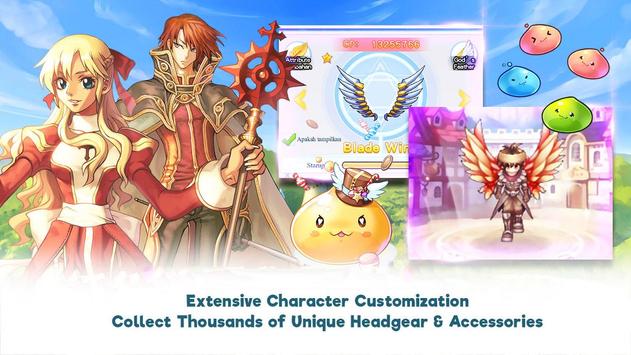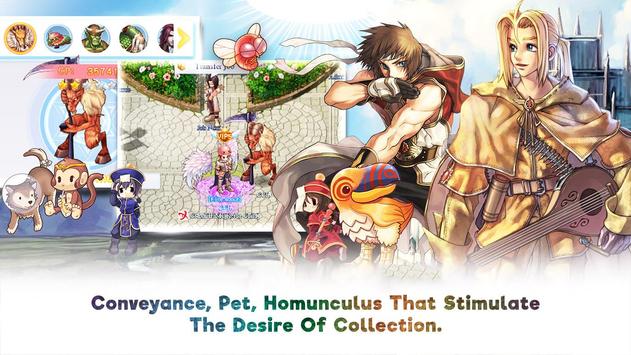 Introduções :
Ragnarok Frontier is the latest Ragnarok Cross Platform MMORPG game, which presents graphic quality that will give a nostalgic feel to the Ragnarok Online PC-style playing experience but is packed with a variety of conveniences and features that support the comfort of playing on a variety of platforms, ranging from mobile phones, tablets, and on Laptop / Computer.

▣ Game Introduction ▣
■ Refined and sophisticated remake art!
The background, characters and monsters of the original Ragnarok Online have been remade and reborn!
New visual effects! Delicate and sophisticated high definition screen!

■ Let's adventure vast Ragnarok world!
Feel free to open the vast world!
Let's face off against the users in the field, let's feel the fun full of tension!

■ New way of playing! Let's cultivate five characters at once!
Fun to nurture your own five affectionate characters! Unique career combination!
Choose your job freely, freely distribute skills and stats and change your job!
Now, let's make a unique party with your own combination!

■ Extensive Character Customization
Find thousands of Unique Headgear and Accessories to makes your own cool character!

■ Collect various types of cute Pet, Mount and Homunculus!
Nice and cute looks and homuncules! As well as additional combat attributes
Feel the fun to collect and nurture at the same time!

■ A variety of content that can not take your eyes off
Various PVP and PVE systems as well as field bosses! Enjoy endless content!
Play a variety of social play, such as watermelon cultivation & watermelon frost and pounding with friends ~


*****************************************************
This game can also be played on a Tablet and a PC.
*****************************************************

■ Customer Support ■
Please contact us at mailto:cs-gnjoy@gravitygame.id if you have any problem and we will help to solve your problem.

■ Ragnarok Frontier Access Permission ■
These Permission below are necessary to run the game smoothly.
▶ When using the app, request the following access rights.
[Required access]
-Storage: Used to read and save game data.
▶ How to withdraw access
-Operating system 6.0 or later: Settings> Application Manager> Select app> Storage> Clear Data
-Under OS 6.0: Upgrade your operating system to revoke access or delete apps
※ The app may not provide the individual consent function, and you can revoke access in the above way.
Comunidade de jogos
Opa, nenhum conteúdo disponível ainda