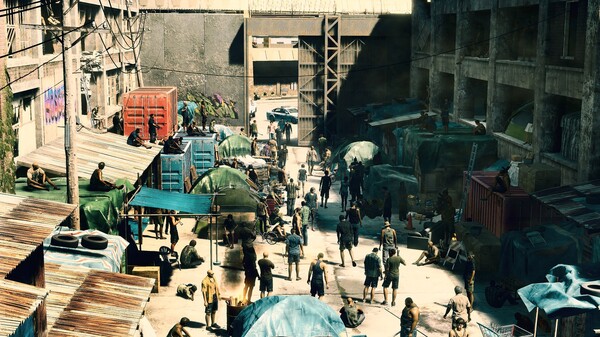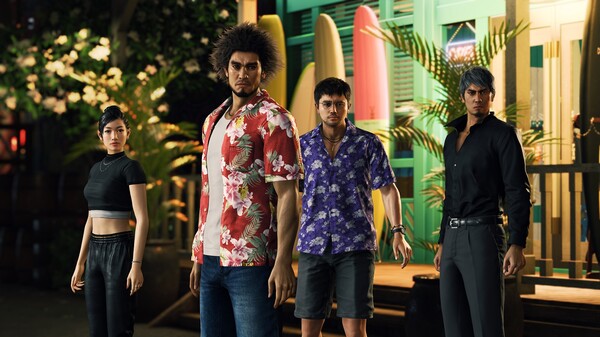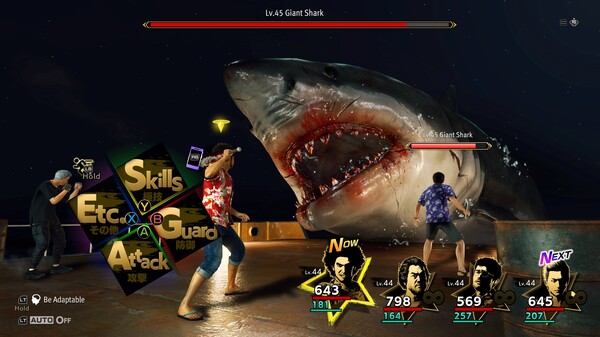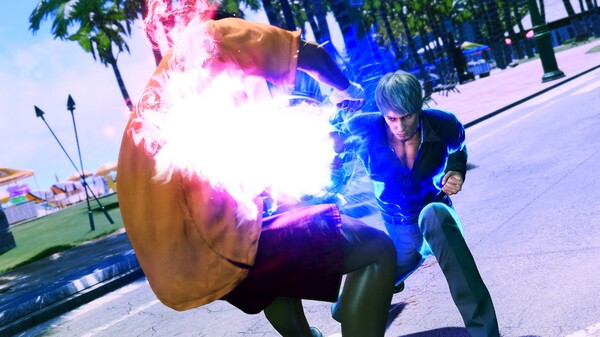 Uptime :Jan 25, 2024
About this game :
Editions
About the Game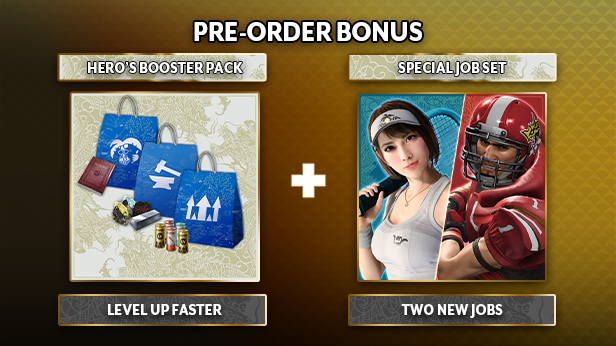 Preorder Bonus Content

Hero's Booster & Special Job Bundle

■ Hero's Booster Pack
This pack allows you to increase your party members' level and job rank by 1.
Includes:
- Leveling Set (Small) x 1
- Gearworks Crafting Set (Small) x 1
- Job Leveling Set (Small) x 1

* These consumable items grant enough EXP to raise a character's level by 1 and enough Job EXP to raise the rank of the corresponding job by 1.
* Please note that these items only grant as much EXP as needed and are therefore of greatest benefit when characters are their furthest from a level or rank up.
* These items cannot be used by characters who have reached their maximum level or job rank.

■ Special Job Set
This set contains the special jobs of Linebacker and Tennis Ace.
- Male Job: Linebacker will be available to all male party members.
- Female Job: Tennis Ace will be available to all female party members.

* To unlock the Linebacker job, Kasuga's Confidence must be level 6 or higher.
* To unlock the Tennis Ace job, Kasuga's Charisma must be level 6 or higher.

EPIC EMOTIONAL DRAMA
Two larger-than-life heroes brought together by the hand of fate, or perhaps something more sinister…

Ichiban Kasuga, an unstoppable underdog who's no stranger to crawling up from rock bottom, and Kazuma Kiryu, a broken man facing down his last days.

BEST-IN-CLASS RPG ACTION
Experience one-of-a-kind combat with dynamic, fast-paced RPG battles where the battlefield becomes your weapon, and anything goes. Adapt your party's skills to the situation with outlandish jobs and customizations to strategically subdue enemies with over-the-top moves.

INFINITE ADVENTURE
Live it up in Japan and explore all that Hawaii has to offer in an adventure so big it spans the Pacific. Unforgettable moments await at every step of the journey with a unique mix of quests and activities to enjoy at your leisure.

Deluxe Edition Content
- Like a Dragon: Infinite Wealth game
- Master Vacation Bundle

Ultimate Edition Content
- Like a Dragon: Infinite Wealth game
- Master Vacation Bundle
- Assorted Outfit Bundle
- Sujimon & Resort Bundle
- Yakuza CD Collection Set
System Requirements
Minimum
Minimum:

Requires a 64-bit processor and operating system

OS: Windows 10

Processor: Intel Core i5-3470, 3.2 GHz or AMD Ryzen 3 1200, 3.1 GHz

Memory: 8 GB RAM

Graphics: NVIDIA GeForce GTX 960, 2 GB or AMD Radeon RX 460, 2 GB or Intel Arc A380, 6 GB

DirectX: Version 12

Storage: 2 GB available space
recommended
Recommended:

Requires a 64-bit processor and operating system

OS: Windows 10

Processor: Intel Core i7-4790, 3.6 GHz or AMD Ryzen 5 1600, 3.2 GHz

Memory: 8 GB RAM

Graphics: NVIDIA GeForce RTX 2060, 6 GB or AMD Radeon RX Vega 56, 8 GB or Intel Arc A750, 8 GB

DirectX: Version 12

Storage: 6 GB available space
Game community
Oops, no content available yet